Our family began our fishery business with several fishing boats only. At the time we sold our fish catch to various cold storage operators and existing processing companies. In line with our fishery business development into an agent of more than 100 fishing boats, we decided to establish our own fish processing plant and cold storage for accommodating the entire fish catch generated by all fishing boats under the umbrella of SULINDO.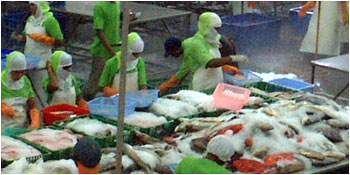 At present, SULINDO becomes one among the most integrated fishery companies in Indonesia. In its operation, SULINDO handles the entire work, beginning from fish catching using our own fishing boats, fish processing using our own plant, ice block maker, packing in cold storage and delivery to consumers.
Our plant is equipped with a complete fish process supporting facilities including 8 units of semi contacts of 1-ton capacity each, 2 air blast rooms of 5-ton capacity, 1 unit of water brine of 5-ton capacity. And 2 units of 300-ton capacity cold storage as well as an ice-block making plant of 80-ton capacity.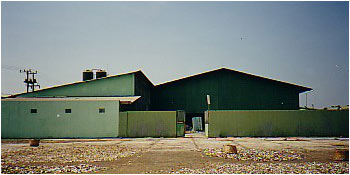 The fact that our plant is located within the port complex has supported us in consistently obtaining raw materials in a fresh condition. SULINDO already approved and implemented the HACCP's standard for processing plant and also have our own EU number for exporting to Europe countries
Supported by appropriate and complete fish processing facilities, from the beginning to end, and under a tight quality control by SULINDO, we are confident that we could supply good guaranteed quality products to our consumers.